Who We Are
See what drives us and meet our team of devoted students striving to make a difference in the lives of the next generation of computer scientists!
What We Stand For
Educate, Empower, Inspire, Change
GCL was founded in 2015 to make emerging technology education accessible to all students, regardless of gender, race, or socioeconomic status. We support students through hands-on learning and connecting educators to resources, to bridge the education gap at its root for generations to come. Our goal is to enact long-term change.
Educate
Project-based learning is at the core of our mission in an effort to focus on equipping the next generation with a strong theoretical foundation supplemented with impactful mini-projects to explore.
Empower
We bring our innovative AI summits and learn-to-teach programs to HBCUs, low-income centers, and Latinx communities. Everyone deserves a chance at a high-quality STEM education, and not only do we provide that to students identifying with minority groups in technology, but we guide them to become teachers, leaders, and changemakers on their own.
Inspire
While we support students in learning the fundamentals, our focus is identifying emerging areas of computer science and technology to teach in a simple, accessible way and starting conversations about to bring diverse perspectives and fair and equitable development to technology.
Change
Ultimately, we partner with a host of companies to ensure that there is a strong, diverse, and knowledgeable future workforce educated and equipped to make an impact
Kavya Kopparapu
President and Founder
Kavya Kopparapu is a graduate from Harvard and the Founder/President of GirlsComputingLeague. Kavya has worked in the intersection of AI/ML and healthcare for the past four years, earning her as one of TIME's Most Influential Teens, WebMD's Health Heroes, and Glamour Magazine's College Woman of the year. She has a patent on a precision medicine platform for glioblastoma and has been featured by Forbes, Tech Crunch, Refinery 29, and IEEE Spectrum.
Brian Zhou is currently a senior at Thomas Jefferson High School for Science and Technology and the Chief Executive Officer of GirlsComputingLeague. As CEO, Brian oversees the C-suite and helps coordinate nationwide initiatives and plans. Beyond GCL, Brian studies and works in the various intersections of data and AI alongside robotics, policy, and economics.
Vivaana Haval is a rising junior at Ardrey Kell High School, Charlotte, NC, and the Chief Operating Officer of GirlsComputingLeague. She oversees the operations and executes GCL's long term goals for continuing to educate the next generation of AI innovators through hands-on learning. She is currently researching on Surface modifying Biohybrid Nano-materials for Tissue Engineering in-Vitro. When she is not conducting scientific literature searches, she enjoys playing badminton, writing articles for her school magazine, and volunteering at her local non-profit organization that spreads awareness about recycling and sustainability at local community events. She has been pursuing Hindustani Classical Music for the past 12 years and recently graduated with a Bachelor's Degree in Hindustani vocals and music theory.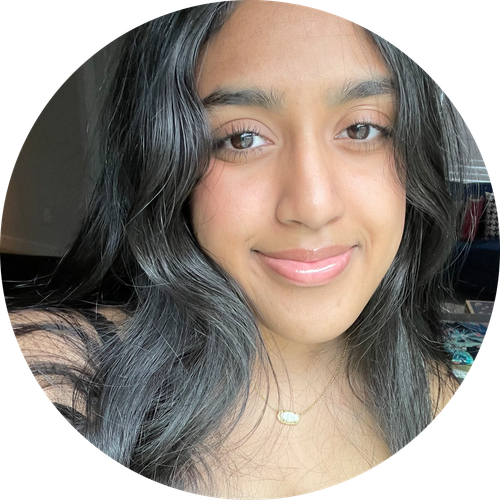 Sanjana Sharvirala is currently a senior at Lightridge High School and is the Chief Innovative Officer at GirlsComputingLeague. As a long-time national team member, she plays a vital role in fostering member recruitment and involvement and ensuring members' continuous growth and success. Beyond her work with GCL, Sanjana pursues her research interests in IoT and health sciences, leads successful STEM clubs at her school, and actively works with the youth in her community.
Sathvik Appana is a senior at Lexington High School and Chief Strategy Officer of GCL. He leads recruiting, partnerships, and major programs and events, including the 1000 Schools, GCL Scholars, and AI Summits programs. At GCL, he has spearheaded numerous initiatives, including creating and leading the 1000 Schools Program and, most recently, as director of the AI Summits Program. He strongly believes in the importance of promoting access to opportunity and resources, and technology's potential to do so. Outside GCL, he has used computer science and AI to work towards these values through numerous healthcare and environmental science projects. In his free time, he loves binging TV, working out, listening to music, exploring photography, and spending time with family and friends.
Sanvi Challa is a sophomore at Rock Ridge High School. She is the Chief Design Officer of GCL and works on outreach, helping with advertisement, and spreading awareness to bring events like the AI summit to a success. Outside of GCL, she's involved in clubs at school and medical related research projects to fuel her passion for biology and medicine. She also loves to play competitive tennis and play for her high school varsity team.
Saanvi is a passionate high school freshman at Langley High School and the Chief Financial Officer at GirlsComputingLeague. She aims to solve global problems using AI and ML. Her current project focuses on detecting heart disease earlier and at a lower cost, benefiting impoverished communities. She prioritizes responsible AI and is involved in policy discussions through her participation in the Debate Club. Saanvi dreams of applying her model to mental health, potentially saving millions of lives, particularly among young teenagers. Her goal is to pursue further education in computing and psychology to make a lasting impact in both fields.
Eashan is a sophomore at Solon High School located in Cleveland, Ohio. As Chief Technology Officer, Eashan focuses on organizing the website and national AI summits. Aside from GCL, Eashan actively participates in biomedical AI research and speech and debate. In his free time, Eashan enjoys reading about the latest technological advances in AI.
Manasa Gadiraju
Chief Information Officer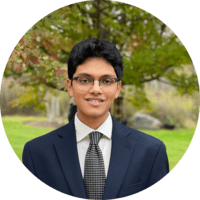 Yashwanth Ravipati
Chief of Instructional Programs
Yashwanth Ravipati is a senior attending Adlai E. Stevenson High School in Lincolnshire, Illinois. Yash is passionate about creating inclusive opportunities and making emerging tech accessible for everyone. He leads the national programs GCL Scholars and 1000-Schools and spearheads the design and delivery of educational programs on emerging technologies. Prior to his current role, Yash helped build Scholars and 1000-Schools programs and served as Director of Marketing. Outside of GCL, he is passionate about AI and applied ML. He has published research in the fields of AI and Healthcare. He also hosts a podcast series with hundreds of followers, discussing cutting-edge topics.
Minjeong (Sunny) Kim
Director of the GCL Scholars Program
Minjeong Kim is a student at Monta Vista High School (CO' 2023). As the Director of the GCL Scholars Program at GirlsComputingLeague, she works with her team to support scholars as they develop curriculum and host workshops for underprivileged K-12 students. Aside from GCL, Minjeong enjoys developing human-centered machine-learning projects and exploring new cafes with her friends.
Mridhula Srinivasan
Director of the Chapters Program
Mridhula is currently a student at Purdue University. I am the Director of the Chapters Program. I am looking forward to meet and work with students passionate about STEM. I really like learning and experimenting with AI and ML algorithms to improve efficiency in different sectors. I love dancing and learning to dance different styles. I want to empower young girls to pursuit technology-related careers and passions.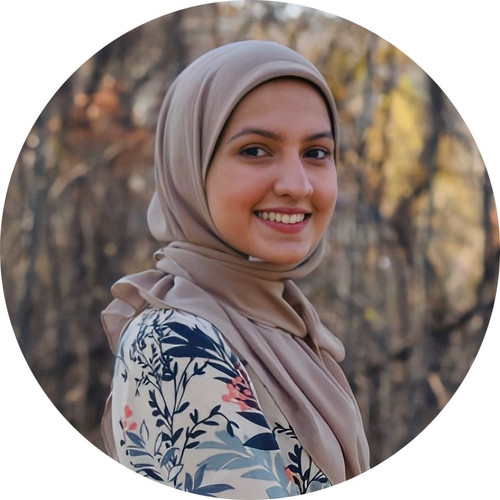 Hajirah Nadeem is a freshman at the University of Michigan, intending on pursuing electrical engineering. She is the Director of Finance at GCL, and works to generate funds for several initiatives through grant writing and sponsorships. In her free time, she practices martial arts and enjoys writing, hoping to one day publish a novel.
Nishi is attending UC Berkeley as a Data Science and Computer Science major. She is the founder of ChiCode, an international youth led non profit organization that aims to dismantle societal barriers faced by minority groups through creating accessible opportunities through tech. Nishi is enthusiastic about leveraging technology for social impact and is an advocate for technology driven growth.
Elizabeth studies CS and Economics at Columbia University and will graduate in 2025. She is also the Founder of PeddieHacks and is currently on the organizing team for DivHacks. She hopes to continue using her passion for CS to empower other young women to become more involved in tech. In her free time, she loves running, watching movies, and spending time with her family, friends, and guinea pig.
Miranda is a high schooler graduating from Westlake High School in 2023. She is a senior designer on the FRC Robotics team, 2468, and uses 3D design software to create mechanisms for a robot. She also knows 7 programming languages, and uses them to code games, make websites, and for her personal coding projects that experiment with computer vision, A.I, and VR.
Amrah Rahji
Director of the 1000 Schools Program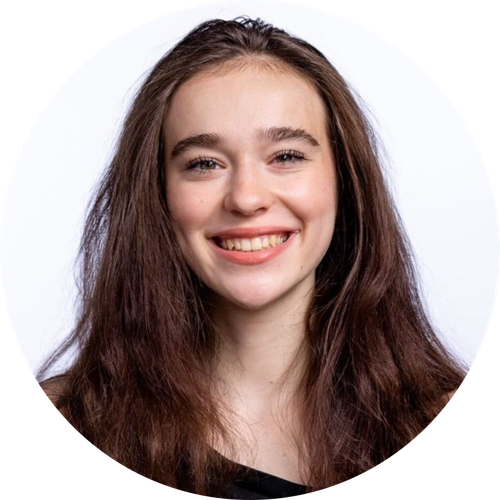 Sairishitha Tamma is a freshman at Indiana University's Kelley School of Business and is the Chief Strategy Officer in GCL. She currently works with the Finance, Partnerships, Workshops, and AI summits initiatives to organize sponsorships and partnerships as well as plan large scale events such as summits. Outside of GCL, she is a social media marketing intern, who is passionate about learning and advocating. Other then that, she works on her passion projects as she runs a podcast talking about her and other's experiences as Indians growing up in America, and has rediscovered her love for singing.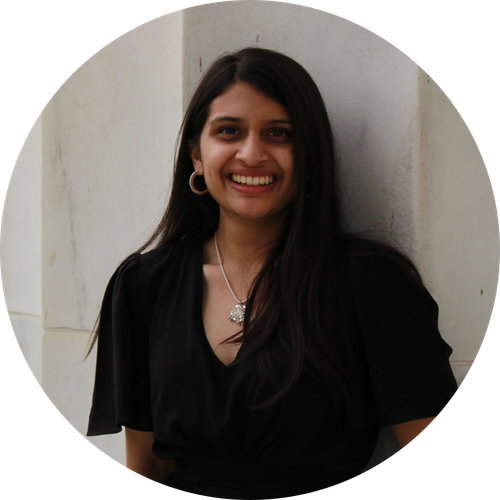 Maria is a sophomore at Duke, and has been part of GCL since 2016. She handles many of the operations between teams and departments, and helps connect people within the organization. She works a lot with the branding and internal departments. Maria is studying computer science, and has a specific interest in computer vision. Outside of classes, she enjoys cooking, playing with her bunny Frankie, and trying new things!
Ashley Raigosa is a Stanford CS student for the class of 2026. She has interned at Intel for ML, been published in AI, and has placed as a NCWIT National winner, first in the International AI Fair, and global nominee in the NASA Space Apps Challenge. Overall, she enjoys sharing her passion for CS and hopes to collaborate with those of diverse backgrounds!
Nikhil is a senior at TJHSST, and has been working with GCL for almost six years. He is currently the Chief Technology Officer, and he works on GCL events and all technical aspects of the organization. Outside of GCL, he is the captain of his school's math team, and enjoys playing soccer and cooking.
Nidhi Challa is a senior at the University of Maryland, graduating in December 2022, majoring in Computer Science and minoring in Innovation and Entrepreneurship. As the Chief Innovation Officer at GirlsComputingLeague she's involved with the newsletter team and the internal team organization. Outside of GCL she is involved with various tech clubs on campus, internships and programming projects. She also spends her free time running and hiking.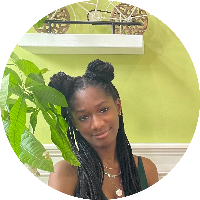 Eseohe Aigberadion
Chapters Specialist
Eseohe Aigberadion is a student at Klein Collins High School graduating May 2023. She is a national Certamen (Classics quiz-bowl) player and a member of her district's FIRST Robotics team. She has learned HTML, CSS, and JS via summer coding camps.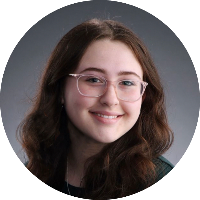 Samantha Glaser
Volunteer Specialist
Samantha Glaser is currently in the class of 2023 at Glenbrook South High School in Glenview, IL. She is passionate about social justice, quality and accessible education, biomedical engineering, and getting girls and other underrepresented groups involved in STEM. In her free time she enjoys playing soccer, reading, baking, coding medical devices, and working on her non-profit.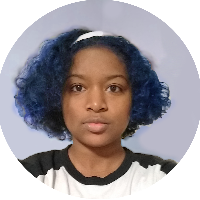 Adaya Head
Marketing/Graphic Design Specialist
Adaya Head is a college senior (Dec. '23) studying computer science. Her post-graduation plans include becoming a game developer for Nintendo. Outside of school and GCL you can find her drawing for her art blog.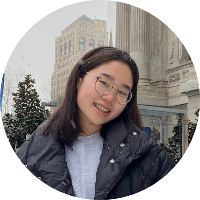 Claire Ryu
Graphic Designer
Hello, my name is Claire Ryu and I am a senior at Ardrey Kell High School. My interests lie primarily at the cross section of women's rights and computer science. I am passionate about how these two fields can intertwine and lead to a better world for marginalized communities.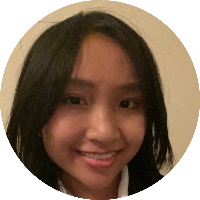 Sophia Chau
Creative Specialist
Sophia Chau is a high school senior in North Texas who is not only passionate about technology but also about creating more opportunities for underrepresented and marginalized groups! As a lifelong learner, she often learns new topics, but her primary interest involves utilizing new technological inventions to address inequity within healthcare. Ultimately, she hopes to instill more confidence in young girls of color looking into technology by providing quality learning opportunities through GCL.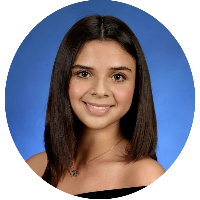 Alejandra Lopez
1000 Schools Specialist
Alejandra Lopez is currently in the class of 2023 at Riviera Preparatory in Miami, Florida. Her passions include art, writing, STEM , and CS. With GCL, she hopes to spread quality and accessible education to her community.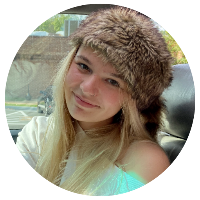 Ava Boyd
1000 Schools Specialist
Ava Boyd is a student at Fusion Academy in the graduating class of 2023. Ava creates the curriculum for the 1000 schools program. She hopes to work with children in her future.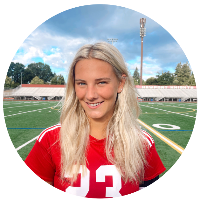 Ellie Froslan
GCL Scholars Specialist
Ellie Froslan attends Newport High School in Bellevue Washington, and will be graduating in 2024. She is passionate about Robotics, Engineering and Coding. She dedicates her time to empowering future leaders, with a focus on female who are discounted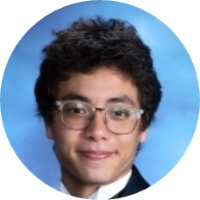 Omar Abul-Hassan
Head of Content
Omar Abul-Hassan is a freshman at Stanford University with interests in mathematics, physics, and computer science. He leads a team responsible for curriculum development for all the AI summits, including both chapter-level and national-level. Outside of GirlsComputingLeague, Omar is heavily involved in theoretical computer science, machine learning, and physics research.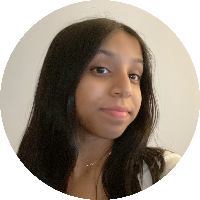 Sweta Das
AI Summits Specialist
Sweta Das is a part of the Class of 2023 at Mclean High School. At school, she serves as co president of the Girls Who Code Club and was recently selected as an NCWIT AspireIT Impact Award recipient. She is excited to expand her learning at GCL.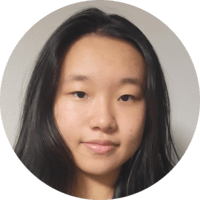 Vicky Zhu
AI Summits Specialist
Vicky Zhu is a high school senior at ASMSA. She is very interested in CS, especially software development. She is currently the president of the CompSci Club and a member of the BEST robotics team at her school. Her hobby is doing puzzles.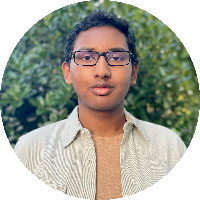 Satvik Matta
AI Summits Specialist
Satvik is in the Class of 2023 at TJHSST and designs interactive workshops as an AI Summit Specialist. His experience ranges from mechanical engineering to machine learning. Outside GCL, he loves to go biking, spend time outside, and fly planes.
Girls Computing League works hard every day to help students achieve their dreams of entering a technical career field. We work with companies both to create higher education opportunities for students and hunt for mentors willing to support the next generation of computer scientists. However, we are reliant on our global community of enthusiast and activists to bring about true change. To learn more about what we do and to keep up to date with future opportunities, consider signing up for our upcoming newsletter. We will send you occasional updates about the organization and let you know how you can help the next generation of female scientists and engineers. We cannot wait to see what GCL and you can do together.
Join Our Newsletter!
We are pleased to present our monthly newsletter! Every month, we will feature a theme relating to the latest technology in the world. By subscribing, you will acquire interesting knowledge about computer science and technology and learn about GCL initiatives.